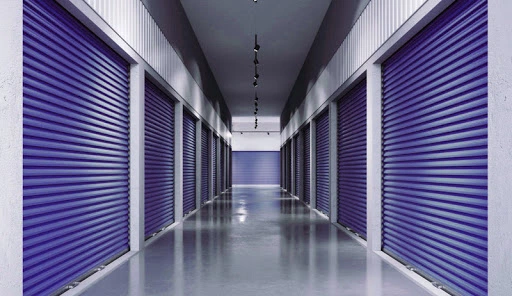 GoDem offers furniture storage units for rent for the storage of your furniture. Are you looking for storage boxes in Grenoble, a reliable and protected space to protect all of your goods? GoDem offers you secure self-storage in several sizes to suit your needs. Each box in your storage unit is fitted with an alarm security system, video surveillance and fire detection to best protect all your luggage.
If you want total protection of your goods, each part will be packed separately with high-performance materials which guarantee optimal security.
GoDem also offers delivery solutions to or from the furniture repository.
Contact GoDem agents to move safely and serenely.
Storage room rental in Grenoble: Godem guarantees
Renting storage units in Grenoble with GoDem allows you to benefit from an ideal self-storage solution:
Easy access storage 24/24 and 7/7.
Video surveillance and individual alarms in storage units.
No requirement for the duration of the lease.
Cheap storage space for rent.
Free customer parking.
Self-storage box for professionals
Professionals, producers, traders, progressive trades in the capital of the Alps will be able to store their equipment, their archives there… in rental boxes up to 300 m².
GoDem provides storage boxes and specific sectors in order to facilitate your professional presence:
Large boxes, up to 300 m².
Goods and mail reception service directly at the center.
A company domiciliation service in the furniture repository : you can even equip an office in your box.
You can easily benefit from the advantages of secure self storage for residential storage during restoration work or to preserve your bulky items. With the certainty of rental storage space in Grenoble in peace, thanks to GoDem equipment to ensure your self storage in the best conditions.
What are the advantages of furniture storage in Grenoble from GoDem?
If you have just moved if you are looking for an extension to your home, secure self-storage in Grenoble will allow you to have domestic storage in the best conditions (protected from humidity, dry, clean, easily accessible and well maintained) .
Security: it is essential to rent a self-storage unit in Grenoble with confidence. Our two centers are equipped with video surveillance and each storage room has its own alarm to reduce the risk of burglary.
Accessibility: it is essential to dispose of your goods in case of need. Our accessible storage spaces and our two locations near Grenoble allow you to choose the site closest to you.
Price: an important criterion to respect your budget. GoDem offers storage in Grenoble at the best price.
Individuals, students or professionals, benefit from our expert advice from self-storage professionals (Box) and from our furniture storage centers in Grenoble from € 20 per month.