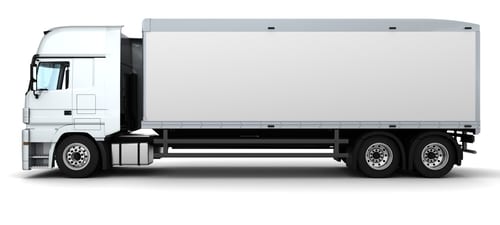 Prepare your cheap move to Ile-de-France
It often happens that an event in life requires you to change your house, apartment or office and when you change from one place to another, we will need to take our luggage with us. But moving has never been fun.
That's why, efficient moving companies can help you to move in the best conditions without stress or worries.
Our qualified staff will help you prepare your move and organize your items well using moving boxes. We provide you with special moving boxes before the date of your move in order to organize you.
Companies & companies in Paris
If you are an individual or a company , the moving companies in Paris put at your disposal a team of professional movers who are able to provide you with the best service.
Our partner movers will be able to serve you whatever your journey or the distance you plan to travel during your move. Our goal is to provide you with a good move in with the least risk.
The routes that we serve most frequently:
Paris Nice
Paris Bordeaux
Paris Province
Paris Antibes
Paris brussels
Paris marseille.
Rest assured, we are negotiating for you the best deals and cheap quotes for your change of address in Paris, whether in the 15ᵉ or 16ᵉ arrondissement.
How to find a good mover in Île-de-France?
GoDem is a platform that provides you with the best offers from professional & recognized movers in Paris. Our partner companies are selected with fairly rigorous criteria. We put at your service all the expertise and know-how to move you safely and with confidence.
We guarantee you the know-how as well as organized, qualified and experienced personnel.
Please fill out your quote request on our site to find an excellent mover in Paris. A technician from our specialized company will contact you to complete your file. You will find the right movers in the region and you can benefit from preferential rates. If you are an individual or a professional, trust our company for a quick move in Paris.
Our partner movers in Ile-de-France ( IDF ) are able to organize your move safely. Whatever the value of your property. We protect them in the best conditions to avoid unpleasant surprises.
We are able to transfer pianos, sofas, desks, chairs as well as all the objects present in your house. Whether for an urgent move or on a scheduled date.
Transportation of pianos is subject to stringent conditions. Only our staff are able to package and protect them for you.
Our partners offer you
A service for individuals and for companies.
A tailor-made moving service that avoids stress and unpleasant surprises.
A team of qualified movers at your disposal.
Complete equipment.
A moving and transfer service for large accounts.
A coherent and competent moving team.
A move at the best cost: the prices are studied to provide you with the best value for money. The controlled costs of your move allow you to be very competitive with an equal quality and safety service.
Lots of moving options so you can move as you wish within your budget.
Furniture storage service. Secure storage in furniture repositories is carried out under electronic surveillance.
You can trust us, GoDem, to empty your old apartment, put aside corruptible accessories or even prepare the transport of family furniture that is complicated to carry. Find your movers in Ile-de-France and manage to imagine your new life without stress.