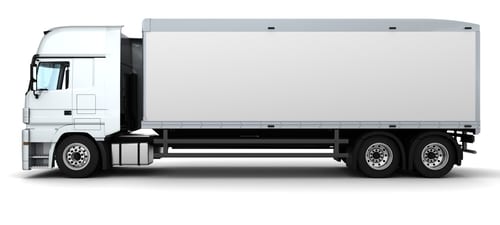 A long distance moving company: GoDem
If you are planning a long distance move, choosing a trustworthy moving company is essential to a stress-free experience. You want a business with professional teams who can do the packing, loading, transportation, and unloading of your goods in an appropriate time. Above all, you want to make sure that your belongings are safe.
How does our quote process work?
1. Request a free moving quote.
2. Provide your contact information and your ideal moving date so that a moving specialist can contact you.
3. When taking into account all the special elements, we provide you with recommendations that make your move more profitable.
4. We offer your total moving cost which will be more accurate than any online quote.
Why is it useful to hire professional movers in Nantes?
The do-it-yourself approach is very popular because it can often save you money. But there are certain tasks that are best left to professionals. Choosing a professional company like GoDem for your move can actually be the most cost-effective option in many cases.
Consider this: when you manage a move yourself in Nantes , you must not only bear the rental cost of the moving truck, but also the payment of gasoline, hotels, tolls, food and other expenses on the road. You may have to pay people to help load or unload the truck. If this help - whether paid help or well-meaning friends - damages your household goods, you have no recourse to repair or replace them.
With our professional move, all these expenses are covered by the cost of the move, you have professional and responsible movers and drivers and if one of your items is lost or damaged during transportation, it is the responsibility of the moving company to do things in the right way. See for yourself and get a quote now.
What are the different options?
When you make the transition from house to another, it is sometimes necessary to move your house. This can happen for many reasons, for example, if the new house is not ready when you have to leave your current house. No matter what the reason is, if you need to move the storage of some of your belongings at a given time during the transition to your new home, GoDem is both a moving and storage company with practical and efficient services as well as moving facilities.
Why are we the best company?
The difference of GoDem starts with our wide range of moving options, allowing you to customize your move. Even most of the time, moving becomes easier when you can consult a professional relocation specialist to find out what supplies and boxes you need!
Our employees also play an important role in our success: each employee in GoDem is dedicated to making your move smooth and you will have a team of professional movers to support you in every step. Our employee training emphasizes respect, care, and attention to detail that creates the custom moving solutions for which we are known.
Whether you need local relocation or long distance services, loading and unloading only, or a complete move with packaging, trusting our moving company means that you receive a specially adapted solution with the options that meet your needs which is managed by experienced professional movers. Contact us today at 03 72 12 98 82 or get a quote on custom request for you!