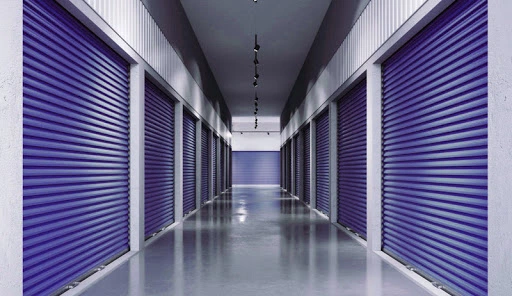 You need a furniture storage in Strasbourg to store your luggage, GoDem offers self-storage for hire in several sizes to suit you as closely as possible. Ranging from 1 m² to more than 50 m², for a short, medium or long term. Its storage boxes are completely secure and protected, they can meet all your needs. If you run out of space at home? Do you want to archive documents? You move ? So GoDem is the radical solution for moving and storing your goods with peace of mind and in complete safety.
Boxes are accessible 24/24, this allows you to have your belongings whenever you want. For our rates and availability, contact us by email or by phone.
GoDem is a moving company in Strasbourg which makes it a point of honor to offer quality services to professionals and individuals. Your satisfaction is our priority.
Your 100% secure and fully equipped Strasbourg storage center
Our box rental center in Strasbourg welcomes you in the best conditions with a set of quality services and maximum security:
Furniture storage for private individuals in Strasbourg
Whether for a move or to keep bulky items, the GoDem Strasbourg furniture storage unit secures all bulky items that you want to store to make room in your house or apartment.
Don't have a large attic or garage? Our storage boxes offer an ideal solution of self storage space from 1 to 50 m² secure for all individuals in the Strasbourg agglomeration, Schiltigheim!
Thanks to our furniture storage center in Alsace, you have access to a secure self-storage space from 1 to 50 m². Choose a secure and accessible room whenever you want, close to your home and gain storage space equivalent to an additional room at your disposal.
No more clutter of cardboard boxes in an apartment or crowding in the cellar on the floor: with our rental offer for temporary or long-term storage, find the solution to your space problems with us.
Furniture storage for professionals
Is your company moving to Strasbourg or settling in its Strasbourg-Ville district or its close suburb?
Whether you are a self-entrepreneur, a VSE-SME in the process of changing premises or a national company with regional storage issues, call on GoDem to move your business efficiently.
Secure professional storage
Our storage boxes are secure and certified by fire, intrusion, video security systems or remote surveillance services validated by APSAD and comply with security standards (EN 15696).
You thus have a secure, ventilated space, away from humidity, pests and all other risks to store and easily find all your goods.
Move a facility and save money
Have you had another price increase at your existing storage facility? Are your current storage costs too high?
We have the perfect solution; with our offer, we will collect your goods at a low price and guarantee that your weekly costs will be cheaper if you store for six months or more. You could save money right now without any hassle.
Our prices are fixed for 5 years therefore more unexpected price increases with our clear and simple price. 99% of our customers recommend us. So why not discover GoDem? Call us now on 03 72 12 98 82 to find out how easy it is to save money on your move.
Individuals, students or professionals, benefit from our expert advice from self-storage professionals (Box) and from our furniture storage centers in Strasbourg from € 20 per month.