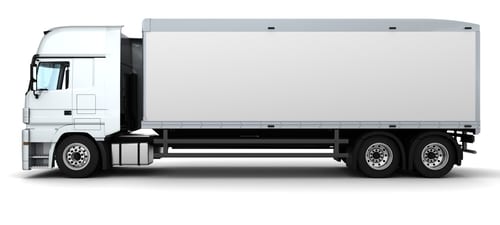 Moving companies in Madrid: avoid the stress of your move!
When looking for moving companies in Madrid, whether you are looking for international or local, there are several specific Madrid impact factors that you will want to consider. First of all, Madrid is the capital of Spain and it is located in the geographical center of the magnificent Iberian peninsula, often frequented by tourists, it is a metropolis bustling with activity all year round. Second, the hot climate and high altitude may require you to plan storage and transportation differently, especially if you are moving an office or home. Choosing to use GoDem for all your moving requirements to and from Madrid significantly reduces the stress of the experience. All kinds of moves can be planned, packed, and implemented by our movers in Madrid. This can be done through checking out our website that will offer the complete list of the most trusted moving companies.
Find the best moving company in Spain
If you are searching for nearby or international movers in Spain, GoDem will help you. All of the companies listed on our website are experienced and offer full service moving packages that are professional, secure and simple. You will find that all of our listed movers in Spain are fully licensed and qualified, which means that no matter if you are moving from Barcelona to Seville or moving completely to Madrid from France, you will never have to worry about safety and the efficiency of your move.
Use GoDem for all your professional moving needs
By using the GoDem website, you can explore the excellent services that are offered for your move. This means that companies moving abroad can quickly and efficiently collect all the information they need to perform safe and stress-free relocation. All of our listed movers in Spain can offer you incomparable packages that include an estimate of the price of everything from planning, packaging and storage, to custom moving options to meet your professional moving needs. In Spain, all moving companies offer cutting-edge technology, from packaging equipment to tracking devices to keep control of your move at all times.
Plan, prepare and succeed with GoDem
Explore the options and costs associated with your move using the GoDem website and prepare for a successful move today. Questions regarding the technical aspects of your move and your safety can be answered on our website, as well as the supply of prices from the moving company and the prices specific to your needs. We offer you fantastic service whether your needs are local or international. Spending a little time speaking to your movers in Spain about the items you need to be relocated can have a significant impact on the success of your move. By using our experienced moving companies located in Spain, you can also learn valuable tips to make your move go smoothly. Discover our full service today and see how we can help you.
We get all the information for an accurate quote
By knowing the actual size of the rooms, seeing what needs to be moved and determining areas of concern like large items, tight corners, stairs and narrow hallways, we can better estimate the time and costs to avoid bad surprises.
Ultimately, we will always go the extra mile to carefully plan and prepare for your move and promise you a moving experience that is as painless as possible.