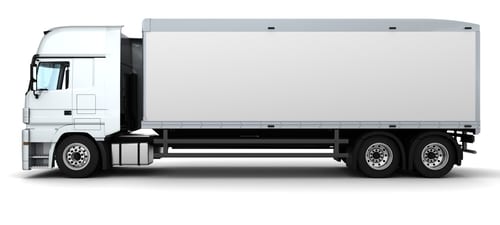 Moving to Belgium with GoDem
Are you planning to move to Belgium? It can be a very exciting experience. GoDem is happy to help you. Thanks to our experience, you can be sure that your move will be carefree and perfectly organized. In order to make your international move as smooth as possible, we think with you so that you can focus on your new environment. In the meantime, our specialists will deliver your items safely and efficiently to your new address.
At GoDem, our movers organize as many formalities as possible. They think with you and take responsibility for it. We know the practical problems that you will face when moving to Belgium , such as insurance. We make sure to help you as much as possible during your move. There are also various points of interest that you need to pay attention to. We will inform you in time and help you if necessary, for example with complex documents and requests. Curious about what to organize before leaving? Take a look at our moving checklist. It ensures that you always start well prepared for your move to Belgium .
And the move to Brussels?
We relocate our customers throughout Belgium, France, Spain and Italy. Depending on your needs and budget, you can choose from our full range of national moving services, so you can be as involved as you want.
In fact, whether you move your house, your business or your employees, our moving company offers you very good advice to make your move easier.
GoDem is proud to provide our professional piano moving services to your home as it is experienced in moving all types of pianos in Brussels. Our piano movers will manage your priceless musical instrument carefully but efficiently. Our piano moving prices are all inclusive. All the materials necessary for the packaging and transport of pianos, fuel, mileage and equipment are included in this fixed price.
Moving to Belgium and Brussels at cheap prices
Are you moving to Belgium for private reasons? Or are you moving for professional reasons? Whatever your situation, GoDem will help you to move to Belgium and Brussels without worries. Before moving, we will discuss preparations for the move to go as smoothly as possible. We will also help you on a practical level, such as the necessary insurance. Are you curious if we can help you? Ask for a free quote to receive more information on your move or contact us on 03 72 12 98 82. We will be happy to discuss your wishes and offer personalized advice for your move to Belgium .
Professional services
Whether you are a small business moving across the city or a multinational business moving across the country, GoDem has the expertise and resources to plan and implement an efficient office move to ensure business continuity.
Quick, efficient, personal and affordable moves can be tailored to your individual needs - whether you're planning a temporary move from London, Paris or Brussels with excess baggage and some office files, or moving from the UK, Belgium, Spain, Italy or France with all the contents of your apartment or small house.